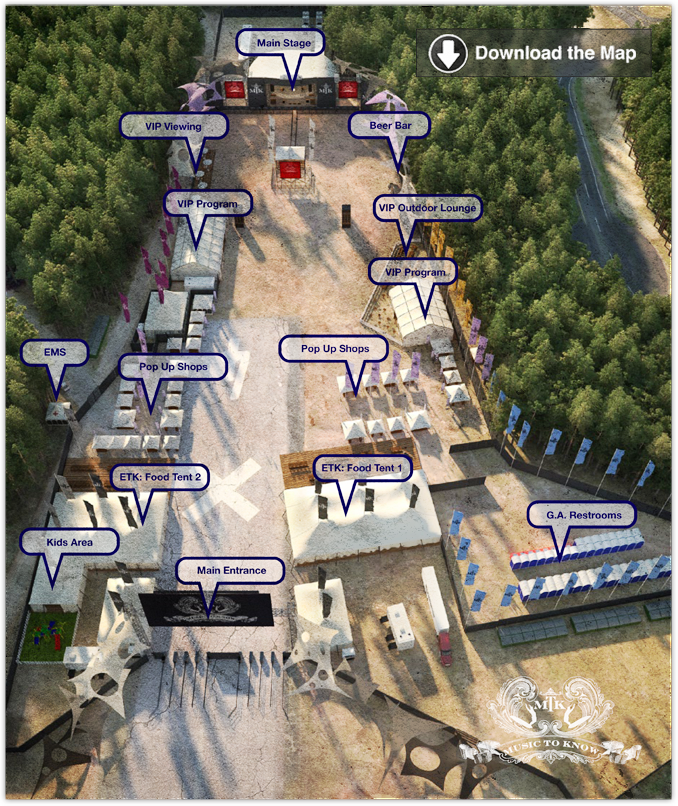 On August 13 and 14th Long Island's "Music to Know" or MTK Festival comes to runway of the East Hampton airport with a curated selection of boutique bands including Matt and Kim, Tom Tom Club, Vampire Weekend, Cold War Kids, Ra Ra Riot and Bright Eyes. Our sister publication, Edible East End, is a proud partner in the fest (and is looking forward to Chromeo, they tell us) and has helped the organizers pick local brews to serve and has been suggesting what East End food culture concert-goers might try whilst there.
We'd like to encourage city slickers to attend, too, seeing as the MTA just added late-night, westbound service for, in the words of festival organizers, "all the people in the NYC-Metro area that don't want to spend the night out in the Hamptons, you can now come enjoy the festival all day, and be back at your local bar telling your friends all about it by 2AM on either day!" Better still, we are offer two giveaways contests for a pair of two-day General Admission passes. (Valued at $390!) Here's the scoop:
Contest #1: Comment below with your vote for the best song about food. (For inspiration, check out these picks from the Village Voice's Robert Sietsema.)
Contest #2: Subscribe to Edible between today and Aug. 4, and we'll enter you in a drawing for another pair of tickets.
Winners for both will be announced on August 7.