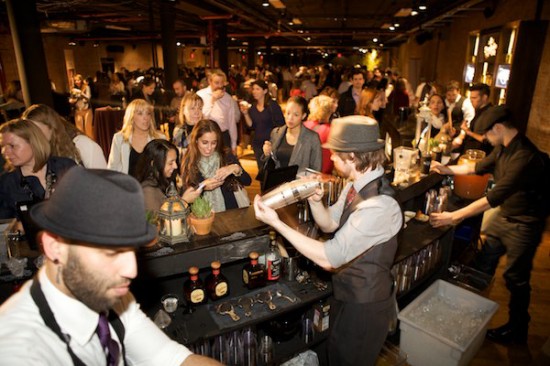 At Good Spirits (our cocktail and food pairing extravaganza last month), the folks at Don Julio Tequila hosted a cocktail competition. And while these bartender contests are usually not our scene (don't you HATE it when you get a recipe that calls for three things you've never even heard of, let alone have in your pantry?), there was one drink we tried that we absolutely have to, and can easily, make at home. It's called the Manzanotta, meaning "big apple," and comes from Jaime Rios at The Standard High Line. We love how easy it is to throw together and that it features local Long Island chardonnay.
Manzanotta
from Jaime Rios at The Standard High Line
1 oz Tequila Don Julio Reposado (or other tequila)
0.5 oz Pineapple Juice
0.5 oz Wolffer Estate Late Harvest Chardonnay
0.25 oz Lemon Juice
2 Dashes Angostura Orange
2 Dashes Cinnamon
Apple Slice Garnish
Add all ingredients except cinnamon into mixing glass with ice. Shake vigorously and strain into martini glass. Add a little cinnamon on top.