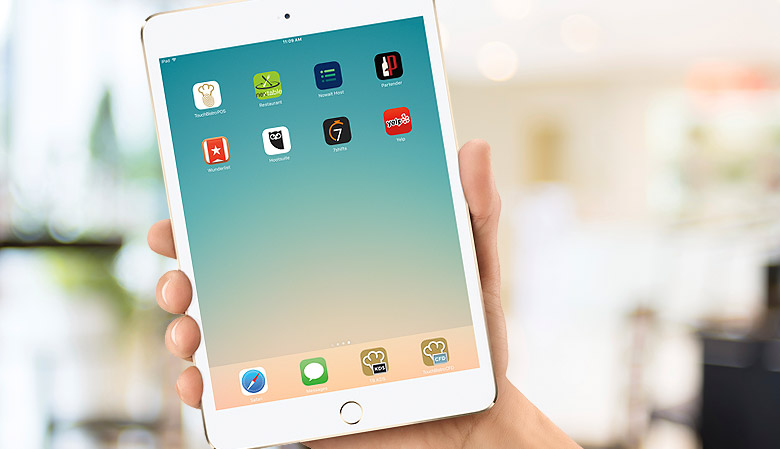 From inventory management and restaurant organization to employee scheduling and social media broadcasting, it seems there's always an app for that. But with what's quickly become a never-ending list of "best apps for restaurateurs," it's hard to discern the actual bests from the busts.
With that in mind, we've narrowed down our list to eight apps that will make your life easier and your business more lucrative. Most importantly, these will keep your customers coming back for more.
In today's digital age, your restaurant needs an active social presence. But how can you manage all of the posting, engagement and community management required, on top of your day to day? Hootsuite is the solution. It's a simple yet savvy social media tool that allows you to manage all of your social sites from one easy-to-use platform. You can schedule future posts, taking some weight off your shoulders in a much-needed way.
Price: Free basic account, Pro Accounts from $8.99/month
The app every bar owner has been looking for, and all you need is an iPhone. Partender helps owners, managers and bartenders to reduce shrinkage with its intuitive liquor inventory tracking abilities. Just enter your liquor offerings, measure the exact amount in each bottle, and sync the data to the cloud. Along with tracking inventory, you can access consumption analytics to see exactly what's selling and what's not.
Price: Free 14-day trial, 3 service plan options ranging from $299/month to $499/month
Many diners wouldn't think of visiting a restaurant before checking them out on a user-generated review site. These sites are more powerful than any social media feed and have shown to have a large effect on consumer behavior, loyalty and the purchasing process in general. Yelp allows diners to submit reviews, which businesses can then respond to privately or publicly. With 132 million monthly visitors, it's in your best interest to start managing your business on Yelp today.
Price: Free, apart from advertising, which works on a cost-per-click (CPC) basis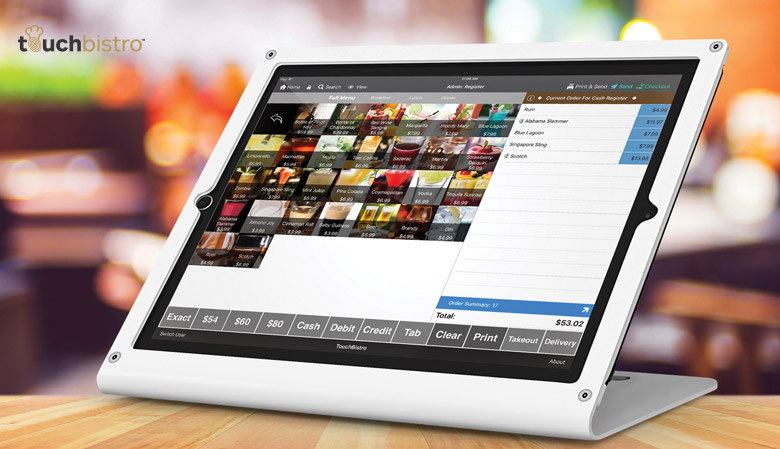 In the past, POS software has required bulky and expensive hardware, but today many owners and managers choose to run their restaurant using a POS app on an iPad. TouchBistro has all the features and functionality of a traditional POS, but with the flexibility and convenience of a mobile app. TouchBistro comes with full order management functionality, a customizable menu, staff scheduling ability, inventory management and robust reporting capabilities. Ranked as the #1 iPad-based POS app specifically designed for restaurants, TouchBistro allows servers to take payments tableside, managers to monitor sales activities, and accountants and administrators to quickly access valuable performance trends.
Price: Free 30-day trial, licensing options starting at $69.99/month
Is your restaurant suffering from scheduling drama? 7Shifts, an employee scheduling software designed specifically for restaurants, can help alleviate all your scheduling pain points. Your employees can download the app right to their phone, providing them with access to upcoming shifts, scheduled availability and time-off requests, right from the 7Shifts home screen. Managers can approve shift swaps, send messages directly to their employees and control their scheduling calendar all from their phone. The software integrates with some of the best restaurant technology vendors.
Price: Monthly licensing plans from $24.99/month to $69.99/month
We know, the life of a restaurateur is a busy one, but at least with the Wunderlist app, it can be an organized one. This innovative app is an easy-to-use to-do-list-management application. You can add recurring tasks, subtasks and even set reminders. You can easily invite other employees or managers to collaborate on your lists within the app. Wunderlist helps you break down your day into small, organized chunks, in order to gain a better understanding of what's required of you any day of the week. Add Wunderlist to your phone and you'll be saying hello productivity, goodbye chaos in no time.
Price: Free basic account, or Pro Account for $4.99/month
A host or hostess's dream, NexTable allows you to have complete control over your reservations and table management so you can plan for your busy night ahead. Complete with a unique texting platform and advanced Customer Relationship Management solution, NexTable gives you an avenue to continually communicate and market to your customer base.
Price: Free basic account, or Premium Account for $99/month
Your customers will never wait in line for a table again. The Nowait app helps alleviate wait time frustrations by providing hungry patrons with insight into the exact wait time at your restaurant and allowing nearby app users to get in a virtual line. The user will then get an alert as soon as their table is ready. The app also assists in collecting customer feedback, along with giving customers the chance to rate their dining experience at the end of their meal. With thousands of chain and independent restaurants in their directory, Nowait is the perfect solution for minimizing wait time and maximizing customer experience at your restaurant.
Price: Free trial, and then volume-based subscriptions ranging from $59-$199/month