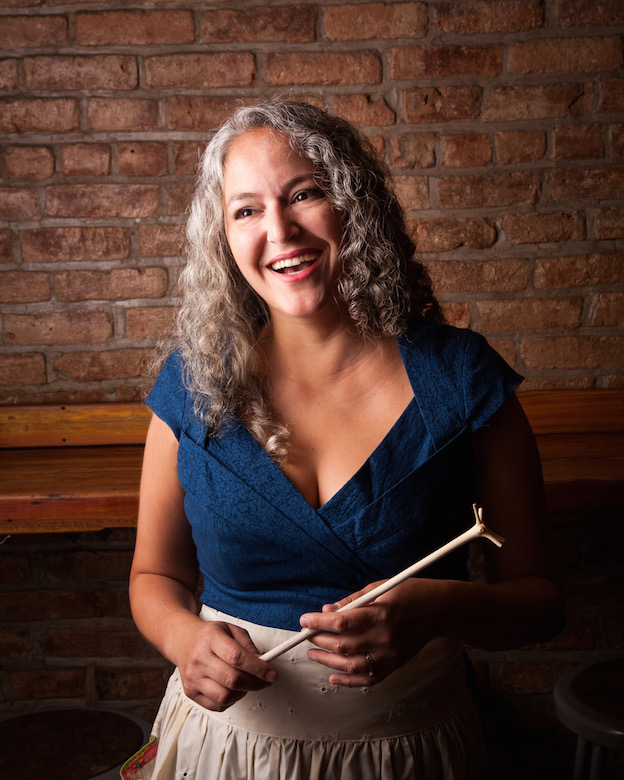 As we start to get ready for Good Spirits—happening March 2 at Pier A Harbor House—we're checking in with some of our favorite bartenders from around the city. Here we meet Lynnette Marrero, who got her start alongside the legendary Julie Reiner at Flatiron Lounge and co-founded the Speed Rack competition for female bartenders. As the beverage director at Williamsburg's Llama Inn, she works a lot with the Peruvian spirit pisco these days. We asked her about inspiration and what she likes to drink.
Edible Brooklyn: When did you know you wanted to be a bartender?
Lynnette Marrero: Midway through 2005. I was still performing and doing regional productions of musicals. I found a real passion for the theatricality and creativity of the bar. It soon became more of a passion. Although, I miss singing.
EB: What's the biggest inspiration for the drinks you create?
LM: I realized my signature are delicate flavored cocktails that have depth. I look to combinations in tea and cooking and really draw from that. I think my early days with St. Germain and Tiki kind of led me to flavor building with compounds and an attraction to added floral elements.
EB: Which bar in New York City—aside from your own—is your go-to?
LM: Mother's Ruin it is my second home.
EB: Do you have a favorite New York State spirit, wine or beer? What's your non-local favorite?
LM: Too many in the spirits category, so I will choose my beer of choice. I think our New York distilleries are doing an awesome job. Hudson Valley Brewery is a new brewery in Beacon, New York, making really cool beers in the sour style.
Non-local: Anyone who knows me knows I am a rum girl, and I love Zacapa Rum and the incredible woman behind it, Lorena Vasquez. But I am also using a lot of Pisco due to the Llama Inn, and the Asher sisters at Macchu Pisco are incredible. They have been instrumental in raising the profile for the category and just launched a reserve pisco called Nusta.