Editor's note: You can read the full "travel" issue here. It also includes stories from Edible Manhattan, Edible Long Island and Edible East End. Use this map to find a hard copy near you, or better yet, subscribe here.
On a recent call about this issue's stories, our photo editor, Liz Clayman, announced that she'd just thrown out nearly all of her spice cabinet. She'd read the first draft of Rachel Nuwer's piece on Burlap & Barrel, an innovative New York–based direct trade spice company. In it, Liz and I both learned that most readily available spices are a minimum of three years old when they reach U.S. consumers, which also had me considering my own purge.
Although a cabinet-emptying wave wasn't our intent with this feature, another takeaway I have is an awareness of the practices, people and places responsible for ingredients that, despite being so ubiquitous, remain surprisingly overlooked in our provenance-obsessed era. If we care about our coffee and chocolate sourcing, then why haven't we asked more questions about our black pepper and red chili flakes?
Thought-provoking features like Rachel's are just another example of how a local magazine like ours does a travel issue.
Along similar origin story lines, New Yorker oleologist Nicholas Coleman makes his Edible debut by showcasing different California olive oils that stand shoulder to shoulder with their international peers. Spirit expert Alicia Kennedy also spotlights the woman behind the city's most extensive mezcal bar where they have over 60 bottles.
In fact women ultimately take the lead throughout this issue. We learn about what might be the city's only truly authentic Burmese menu at Rangoon Spoon, a Bensonhurst restaurant owned by 28-year-old Burmese expat and self-taught chef Amy Tun. Natalie Pattillo also shares the extraordinary story of Haitian-American chef Rose Michel, who started her successful catering business while living in a city shelter with her son and commuting back and forth to Haiti to help with earthquake relief. Then in Detroit, Edible rookie Brittany Hutson shows us how Brooklynite Ora Wise is collaborating with America's Comeback City's tight-knit food community to "mobilize more resources, create more opportunities and expand the circle of impact and allies."
Finally, in the spirit of escape, my friend Matthew Karkutt and I take you to Europe on two different, lighthearted and food-forward itineraries throughout Wales and in Italy's cutlery capital, respectively. Expect mermaids and sommelier sabers for starters.
Whether or not you have a penchant for jet-setting, I hope these stories transport you like they have me. Just don't blame us if you're also compelled to rid your pantry.
Yours,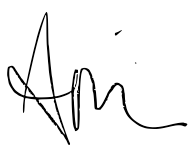 Ariel Lauren Wilson