As shorter days and wintry months arrive, we look to the hearth for cheer and warmth, to tonics to fortify us, desserts to liven our spirits, and stories to kindle visions of what's possible. Edible's collected our favorite new cookbook and food-related releases for the occasion. Below are our recommendations for keeping the fires burning through the winter and beyond.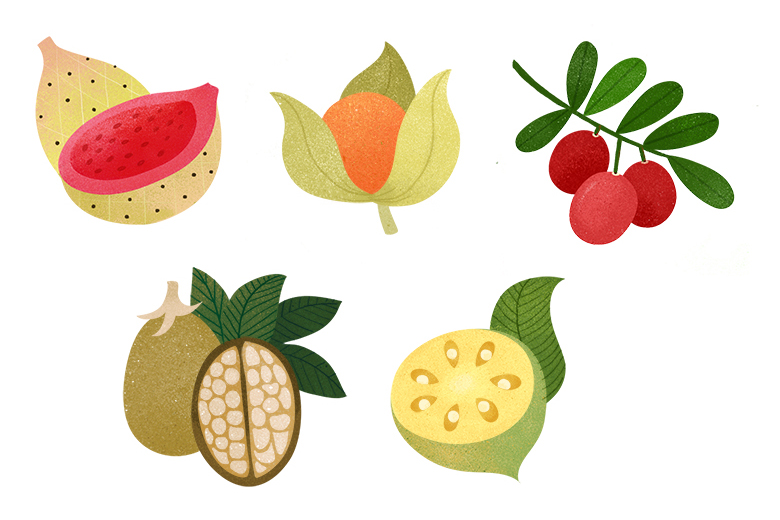 Botany at the Bar: The Art and Science of Making Bitters by Selena Ahmed, Ashley Duval and Rachel Meyer (Roost Books, $22.95). The trio of scientists behind Shoots & Roots Bitters explain what happens when alcohol and phytochemistry meet. A handsome illustrated volume with 75 recipes for bitters-based drinks.
Sweet + Salty: The Art of Vegan Chocolates, Truffles, Caramels, and More from Lagusta's Luscious by Lagusta Yearwood (Da Capo, $29.29). There's no one better at making vegan chocolates and confections than Yearwood, whose New Paltz shop is a destination for vegans and omnivores alike, where ethically sourced ingredients meet rigorous flavor standards. Here she shares her recipes, philosophy and humor with all.
Fire Cider!: 101 Zesty Recipes for Health-Boosting Remedies Made with Apple Cider Vinegar by Rosemary Gladstar (Storey, $16.95). This traditional tonic of apple cider vinegar, alliums, ginger, horseradish and herbs is believed to strengthen the immune system and generally cure what ails you. A lively illustrated compendium of 101 original recipes.
Uncultivated: Wild Apples, Real Cider, and the Complicated Art of Making a Living by Andy Brennan. (Chelsea Green, $24.95) This fascinating new book by the legendary cidermaker behind Aaron Burr Cider is as much a guide to cidering as it is a treatise on escaping, rewilding and coming to terms with life itself.
The Kerber's Farm Cookbook: A Year's Worth of Seasonal Country Cooking by Nick Voulgaris, Robin Diamond (illust.), Lindsay Morris (photog.) (Rizzoli, $37.50). Kerber's Farm is a Long Island institution—and for good reason. Here the Kerber's team shares their beloved recipes for everything from Oprah-approved pies to legendary lobster rolls.
The Last Course: The Desserts of Gramercy Tavern by Claudia Fleming with Melissa Clark (Random House, $40). Just as Long Island's own Claudia Fleming is one of the most revered pastry chefs in the world, her book The Last Course is regarded as one of the greatest dessert books ever published. It has also been, for years, one of the world's most challenging books to procure. Not anymore.
Bridgehampton Inn & Restaurant Look + Cook Book by Sybille van Kempen, with chef Brian Szostak and mixologist Kyle Fengler (Loaves & Fishes, $39.95). This beautiful edition, which includes QR-coded links to instructional videos on the Bridgehampton Inn website and instructions for FaceTime-facilitated shopping at their Loaves & Fishes Cookshop next door, features divine food and cocktail recipes that are as seasonal as they are timeless.