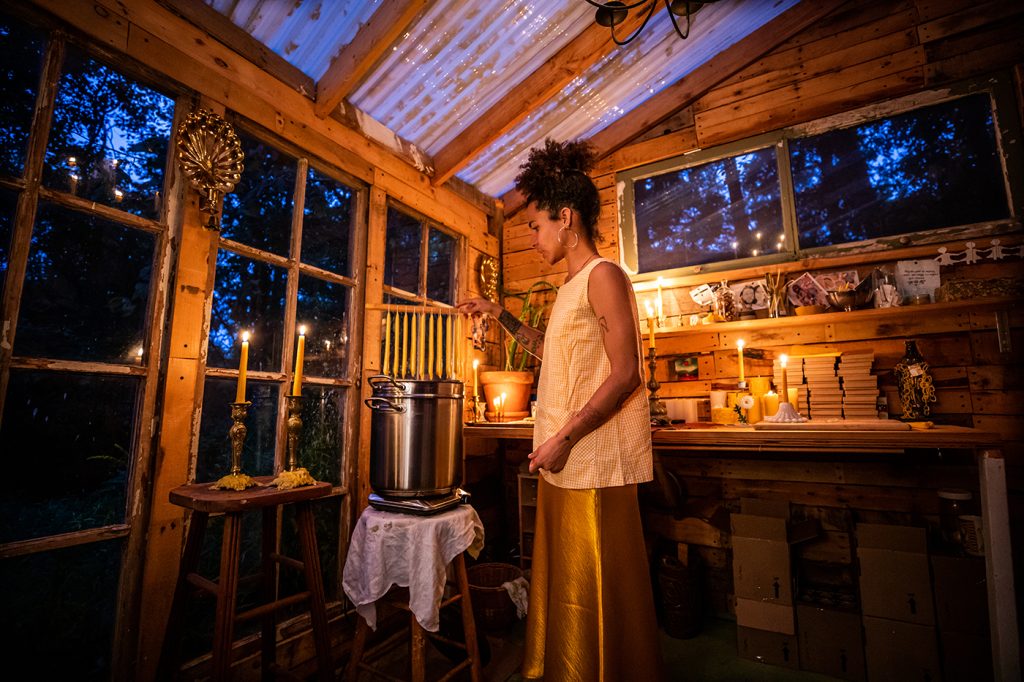 Alysia Mazzella, Modern Age Chandler
A native of Newburgh, Alysia Mazzella has always felt the urge to create objects of beauty and function. In a small shed in her backyard—cobbled from repurposed pallets and salvaged antique windows—she variously experimented with weaving, jewelry making, sculpting, and drawing. It wasn't until she started making beeswax candles in 2017 that something clicked; Mazzella hasn't stopped since.
After much research and experimentation, Mazzella now creates a full line of candles that range from her signature hand-dipped tapers to ceremonial candles and ornamental molded pillars. For these, Mazzella creates silicone molds from the antique ceramics that she collects; the sides of her Mirth Pillar candle are garlanded with bas-relief cherubs that once graced a bowl. All of Mazzella's candles are made with 100% sustainably sourced beeswax gathered from local apiaries.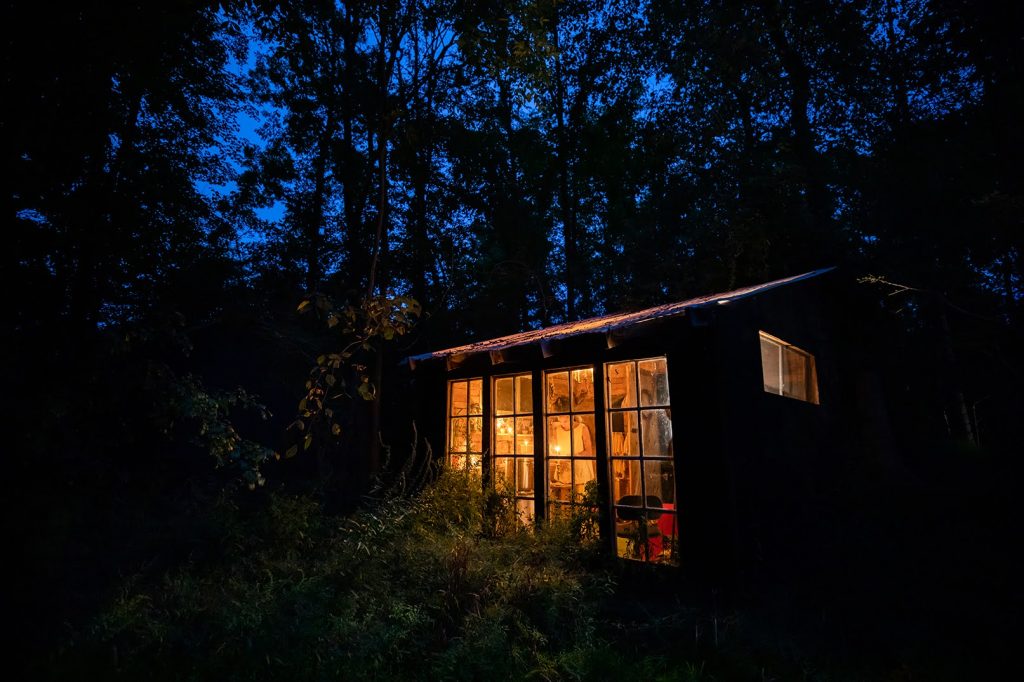 It takes Mazzella about 30 dips into a tall pot of molten beeswax to create her tapers. The time and labor demanded by this thousand-year-old technique is offset by its rewards. The layers of wax that comprise a dipped taper burn slower than wax poured into taper molds, but the real beauty of Mazzella's candles comes from organic irregularities that occur when she's dipping. The seasonally varying diets of bees means that the color and naturally occurring honey scent of Mazzella's candles change from batch to batch. But beyond just being beautiful, Mazzella's pure beeswax candles are clean burning, hypoallergenic, and emit negative ions that help to purify the air, she says.
Mazzella is not interested in becoming the next Yankee Candle. "If I get to a point where my candles are selling out, I'm just going to let them sell out and restock them next month." She is driven more by the pleasure of doing her craft than she is by money. "It's important for me that there's this element of peace, even though it's super corny, and that I can touch every single one. I make every single candle by hand—there's, like, that quality check on it." It's a meditation, but there's also something more. "I love this element of personal touch … it has magic to it. I think the difference between my candles and any other candle is that mine have some kind of magic."