These stoned-out, fever-dream wieners look like they lost their way from a Midwestern state fair, but they actually come from Korea where they're standard street cart fare. For the full experience, don't bother with minimalism. Drag this battered pup through a garden of mozzarella, potato cubes, crumbled dried ramen—and then hit the sauces, and then hit the toppings. Behold! You've achieved maximum meat on a stick.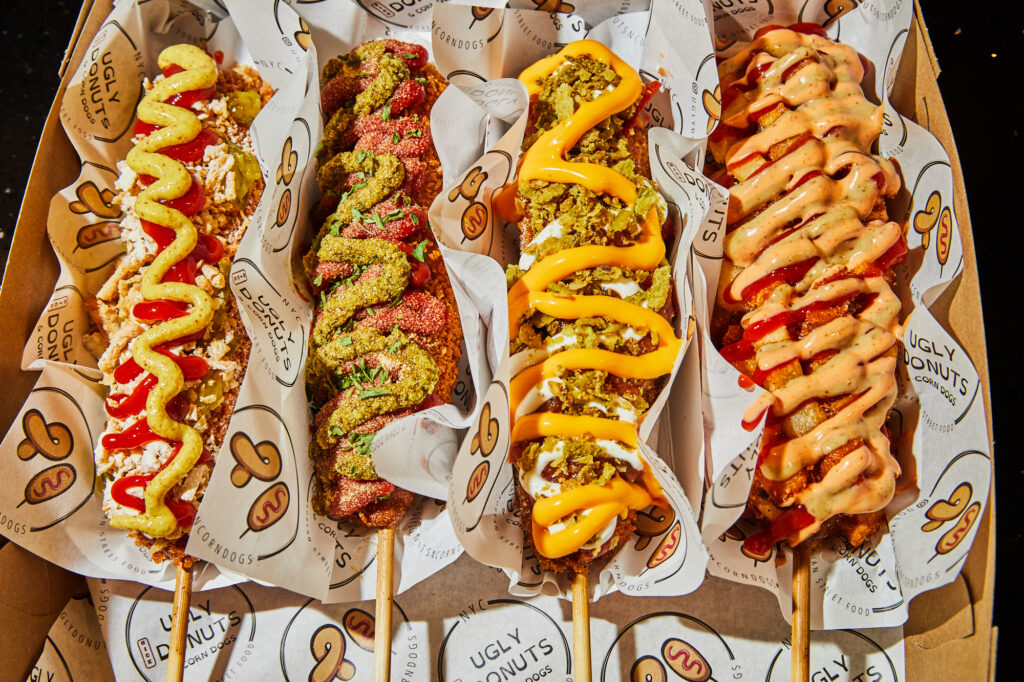 RELATED: What's Good Here: Via Carota
This Summer, we are obsessed with Korean corn dogs, which take an All-American inspiration—corn-battered hot dogs, those denizens of country fairs—and run it through the lens of another culture. In Flushing, Ugly Donuts and Corn Dogs uses a rice-based batter, which yields a crisper, fluffier coating than straight corn meal and flour, and inside are either all-beef or beef and pork sausage, sometimes with the addition or substitution of molten cheese.
Now, this is where things start getting nuts. Ugly Donuts and Corn Dog's menu reads like the greatest hits of American culinary addictions. Pizza is evoked in the Premium Pizza Ugdog, where mozzarella cheese replaces meat, and its crispy coating is anointed by squirts of tomato sauce and basil pesto, and a shower of garlic powder and parsley. Or La Mexicana in which the rice battered beef dog is joined by orangey molten cheddar cheese filling and its shell is topped with salsa, sour cream, jalapeño flakes, and nacho cheese.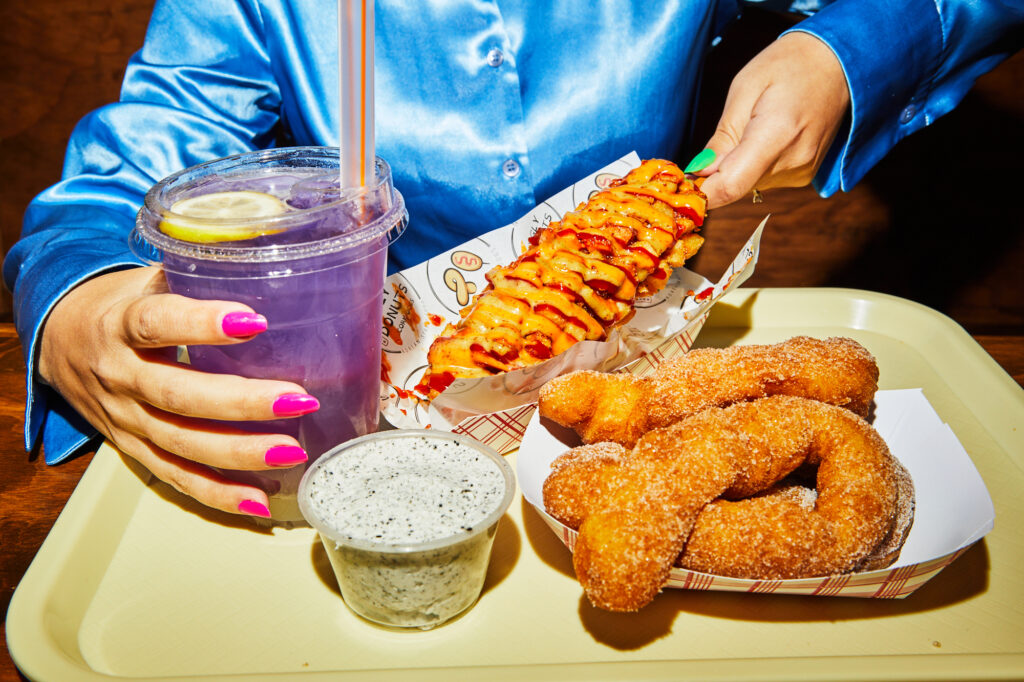 If you're looking for more Korean flair, try one of the first NYC vendors of Korean dogs, The Basac (also in Flushing). Here, the glutinous rice-based battered dog can be rolled in corn flakes, potato cubes, seeds and nuts or crumbled dry ramyun. Even better? You can pair your dog with a full menu of Korean comfort food: kimbap, donburi, katsu or spicy rice cakes.