New York State is home to so many exceptional beverages, but none exemplify the spirit of our state—and the bounty of our agricultural landscape—quite like cider. Join us at Cider Week this October to learn, sip and savor all that New York cider has to offer.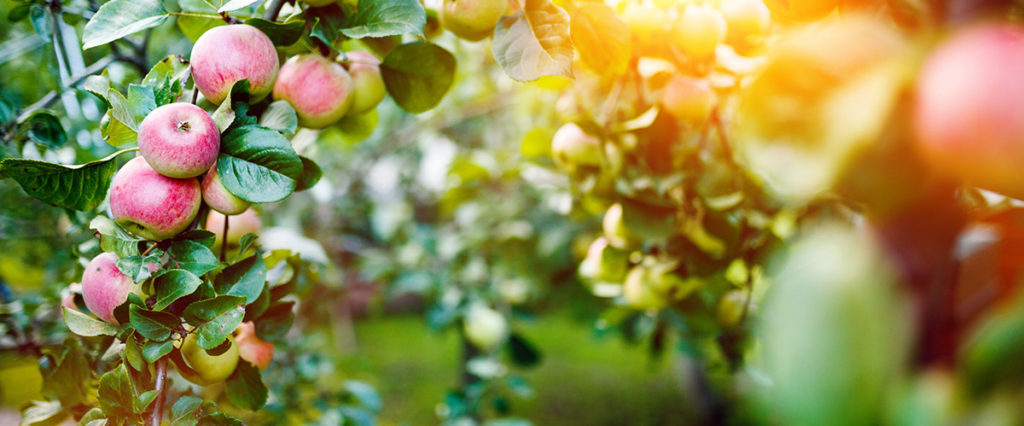 Be still our apple-loving hearts, Cider Week returns on October 6, 2023 for ten days of cider-centric fun. A production of the New York Cider Association originally launched by Glynwood more than ten years ago, Cider Week is a celebration of New York's orchard-based cider, with incredibly fun, flavorful and well-curated events that showcase New York cider's diversity, food-friendliness and excellent quality.
"It's only been in the last few years that cider has truly started to re-emerge as a full collective industry after it was essentially eliminated during Prohibition," says Scott Ramsey, executive director of the New York Cider Association. "Here in New York, we're a leader in the number of cider producers as well as the second largest apple growing state. And we are producing some world-class ciders. Now is the time to start to discover what cider means to you. If you're 'cider curious,' there's no better state than New York to find your way. How it relates to the history of New York. The importance of supporting local farmers and growers. The value of enjoying a cider that is made from the very orchard you are strolling in. How New York Cider brings together the best of local craftsmanship, history, food, people, and place. These are all values that are intrinsic to all of us and New York Cider is all of those things and beyond."
These are the same values, of course, that are on full display in the event line-up for this fall's Cider Week.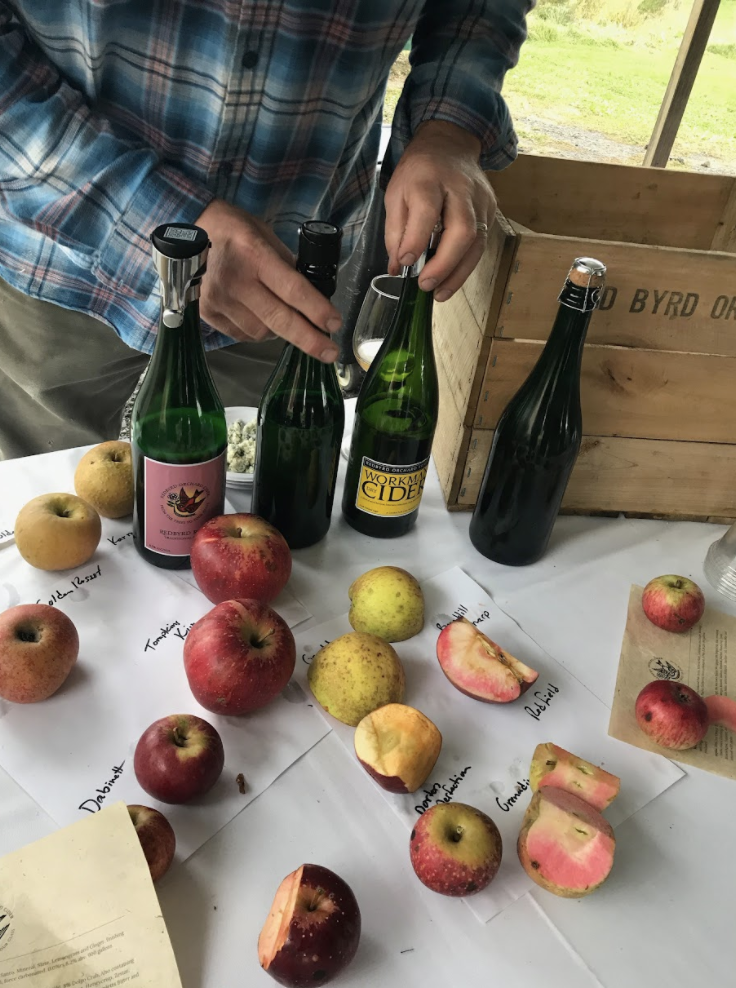 "There are so many exciting events already on the Cider Week New York calendar," says Ramsey. "I love getting out across the state to enjoy the local events and I'm especially looking forward to some of the larger tastings events like Clarksburg Cider's CiderFest outside of Buffalo, South Hill Cider's Cider Market up in Ithaca, enjoying New York Cider at the Big Sip at Bethel Woods, or the Cider Feast in Brooklyn."
Other event highlights include the following: an Original Sin Cider Tasting at Saxelby Cheesemongers on October 6; Comedy Night at Nine Pin Cider on October 7; a cider maker-led Cider Tasting at South Hill Cider on October 8; a Bark and Sip Event at Indian Ladder Farms on October 11; and the Great Cider Cycle at Nine Pin Cider on October 15. The full event line-up for this fall's Cider Week is available here.
But whichever event you wind up at, prepare to be amazed by the quality and food-friendliness of New York cider—something Cider Week organizers have dedicated themselves to demonstrating this year and always.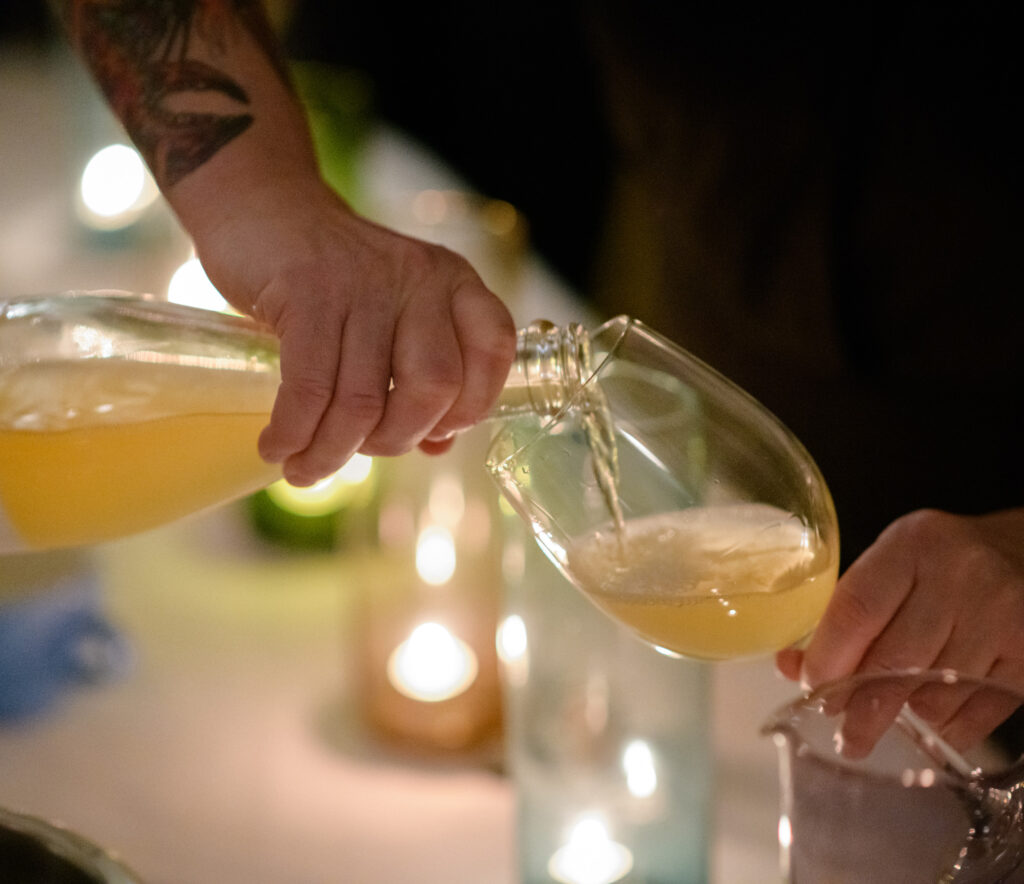 "I really believe cider pairs better with food than any other craft beverage," says Ramsey. "And I'm a big fan of contrasting cider with food so I really enjoy a savory, fatty pork roast with a bone dry cider or a spicy enchilada with something on the semi-sweet side. It's so fun mixing and matching and finding your own favorite cider and food pairings."
"I can't preach enough that cider is not a flavor, it's a full-on category, welcoming of any preference in taste and style," Ramsey adds. "There is a cider for everyone!"
And just as there is a cider for everyone, the New York State cider industry is open to everyone, as well. There is no gatekeeping at New York State cideries; just visit them, tour their orchards and meet their cider makers, and you'll see: community—not competition—is at the heart of this statewide industry.
"New York Cider is a community like none other," says Ramsey. "In New York, you're never more than a few miles from a locally produced cider that represents the best of what that destination has to offer. We have tasting rooms and orchards that are stunning to visit and discover for yourself. And getting to interact with the cider makers and growers, people who are so deeply passionate about what they make and how they make it, all for us to enjoy and take in all that New York state has to offer, is so very special."
Cider Week New York will return on October 6, 2023. For more information on Cider Week, please visit the Cider Week website.
---